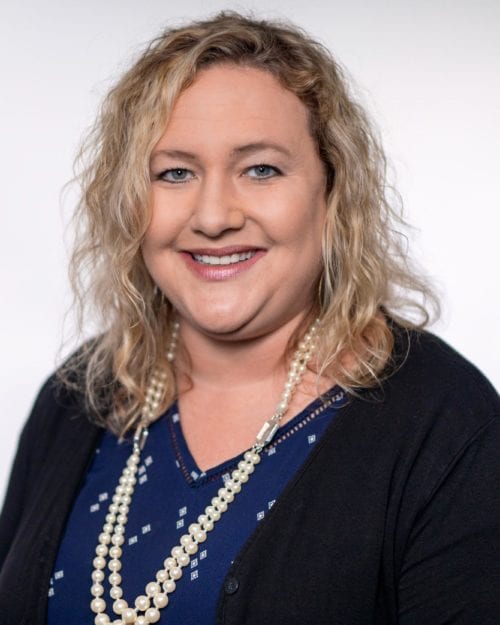 Alice specializes in Cognitive Behavior Therapy, Motivational Interviewing, Dialectical Behavior Therapy, Moral Reconation Therapy, and EDMR. Alice has experience treating the areas of Post Traumatic Stress Disorder, Substance Abuse, Alcohol Use Disorder, Anxiety, Depression, Mood disorders, Bipolar disorder, Self-Esteem, Codependency, Stress Management, Sleep Problems, Testing, and Assessment.
Alice has a master's degree in Counseling Psychology from the University of Central Arkansas. Her undergraduate degree is in psychology and family and consumer sciences. She began practicing psychology in 2012 and obtained a broad experience by working in community mental health. Then began working in private practice in 2015, with the start of Conway Counseling and Wellness Center. Alice works with most clinical issues but has a strong passion for working with individuals with trauma and co-occurring substance use disorders, and she is a member of the National Association of Drug Court Professionals.
Alice meets her clients "where they are" in their journey to healing. She understands how difficult it can be to trust and be vulnerable with a professional. Therefore, she takes the time to build excellent rapport with her clients because she believes that the therapist/client relationship is the key to change and without a good personality match it can be counterproductive to an individual.
What would I say to someone considering therapy or counseling for the first time?
Keep trying until it feels right! It is imperative that you find the right therapist for YOU. Ask questions, until you fully understand and have no more. This is about what is best for you! Make sure you understand a plan moving forward that will be suited and helpful for you. Be gentle and patient with yourself.
What I like to do for fun:
I enjoy outdoor activities and spending time at Greers Ferry Lake with my family. I also enjoy off-roading in my jeep, exploring, traveling, and gardening.