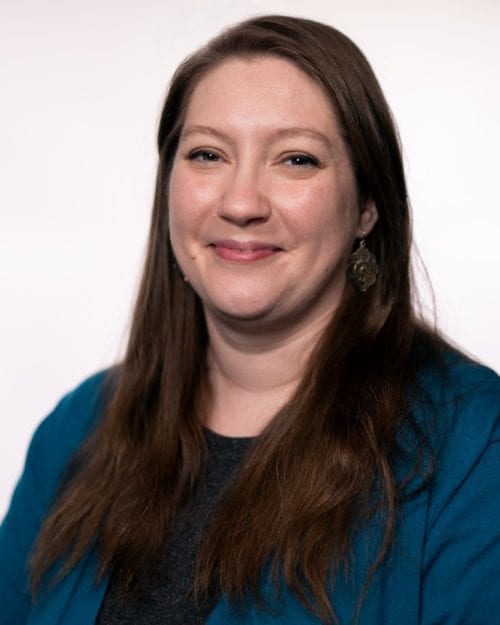 My name is CariAnn Bergner-Moore, and I am a Licensed Psychologist. I am delighted to have joined the Conway Counseling & Wellness Center and am excited to work with the community of Central Arkansas! I grew up in Missouri, lived in Iowa for a few years, and my family and I are very happy to be a little further south now in Arkansas.
I graduated from Iowa State University with my Ph.D. in Counseling Psychology after having obtained my Master's degree from the University of Central Missouri and my Bachelor's degree from Southeast Missouri State University. I have a great deal of experience working with the adult and older adolescent populations and working with a wide range of client concerns. I have spent the last few years in the university counseling center setting, where I did a variety of work, including individual, group, and couples counseling, assessment, supervision of trainees, teaching, outreach, and coordinating career exploration services.
I am a generalist, meaning I work with a wide variety of presenting concerns, including anxiety, depression, relationship problems, and phase of life problems. However, there are also some client concerns in which I have specific experience and expertise. These include eating disorders and body image concerns, career-related concerns, and identity development and identity-related concerns (in particular, working with LGB and transgender or gender nonconforming clients). I provide individual, group, and couples counseling. I love working with a wide range of presenting concerns and with a range of modalities!
My style of working with clients is based upon a humanistic and client-centered foundation, which reflects my beliefs about human potential for growth, the value in each person's inherent worth, and the social and contextual factors that make up each client's unique worldview. Building upon these foundations, I often work from an interpersonal process model, which incorporates psychodynamic, interpersonal, and cognitive considerations. This model is a natural fit with my belief that the therapeutic relationship is a vehicle for client change and growth. Growth is the goal I have for all of my clients, but I am aware that growth can mean something different for each individual. Understanding each client's worldview is important for me to be able to help my clients, and we collaborate on what growth will look like for them. I tailor my work according to the needs of each client, and other styles I often incorporate include acceptance and commitment therapy, self-compassion work, cognitive-behavioral therapy, expressive therapy, and emotion-focused therapy.